HIP HOP TRAILBLAZER TRINA NAMED "BET HIP HOP AWARDS" 2022 I AM HIP HOP AWARD HONOREE

ARMANI WHITE, BLEU, EST GEE, FIVIO FOREIGN, FRENCH MONTANA, GLORILLA, JOEY BADA$$, MONEYBAGG YO, N.O.R.E., AND PUSHA T ANNOUNCED AS PERFORMERS 
FAT JOE SET TO HOST "BET HIP HOP AWARDS" 2022 PREMIERING TUESDAY, OCTOBER 4, 2022, AT 9 PM ET/PT ON BET 
#HIPHOPAWARDS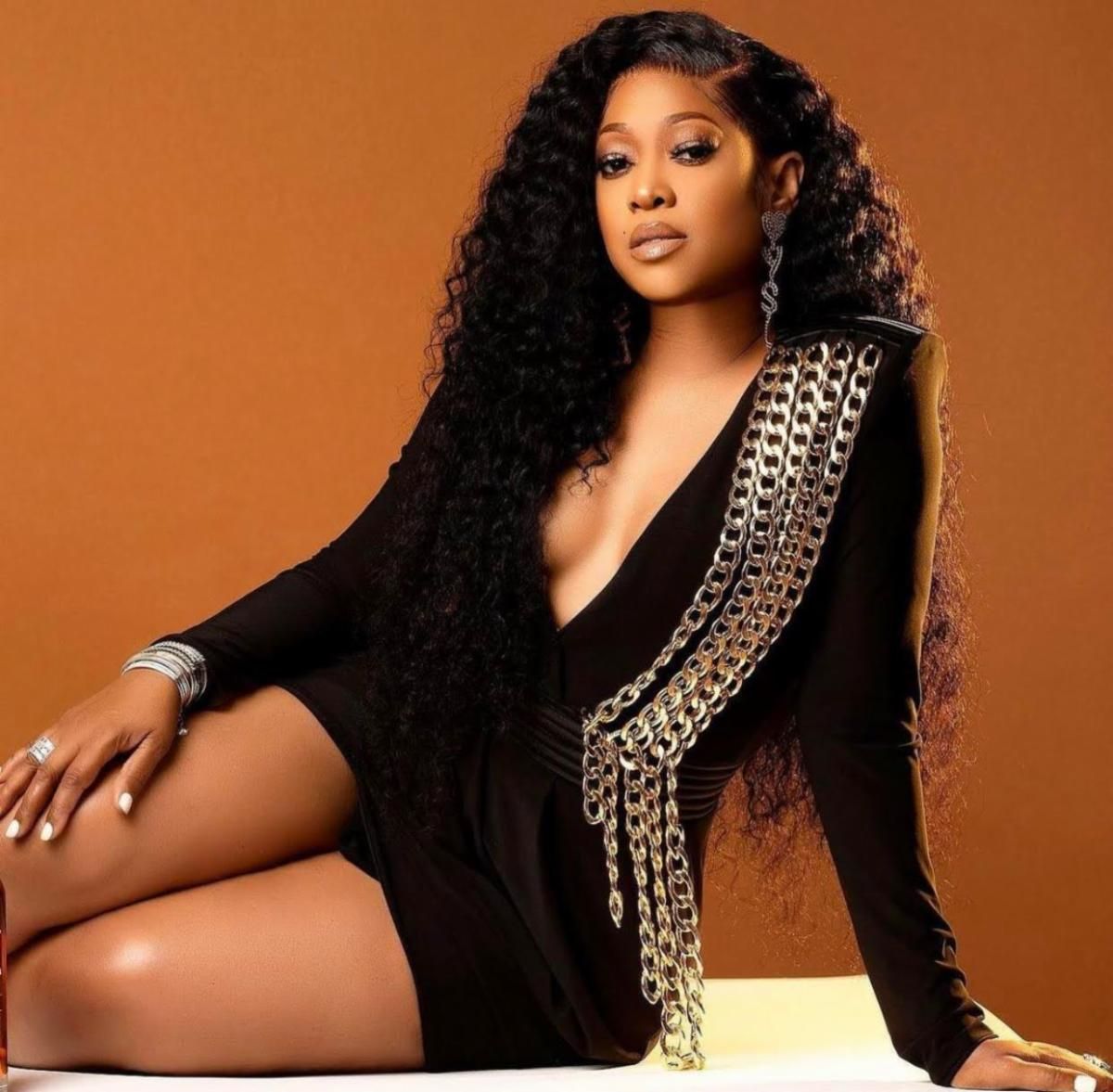 Photo Credit: Drea Nicole 
(NEW YORK, NY) – September 22, 2022 – Hip Hop's biggest night is heating up with the addition of legendary music icons and a dynamic slate of performers at "BET Hip Hop Awards" 2022. Today, BET taps rapper, producer, TV/radio personality, and entrepreneur Trina as the 2022 recipient of the I Am Hip Hop Award. Hosted by GRAMMY®-nominated recording artist, actor, entrepreneur, and media personality Fat Joe, the annual show premieres Tuesday, October 4, 2022, at 9:00 PM ET/PT. 
"I am honored to receive and accept the 2022 I Am Hip Hop Award presented by BET," said Trina. "As a legend with over 20 years in the music industry, consistency and unity have contributed to my Rockstarr power as a femcee. I believe when one woman wins, whether it's in front of the camera or behind the scenes, we all WIN. Let's keep winning!" 
"Trina is a multi-talented hip hop artist who has set cultural trends and continues to be passionate about giving back to her community," said Connie Orlando, EVP, Specials, Music Programming & Music Strategy. "She has paved the way for several artists, and we look forward to honoring her impact and legacy on hip hop's biggest stage, BET Hip Hop Awards 2022." 
In addition, newly announced performers include Hip Hop heavyweights French Montana, Joey Bada$$, N.O.R.E, and Pusha T, set to blaze the stage alongside additional performers Armani White, Bleu, EST Gee, GloRilla, and Moneybagg Yo, with more names to be announced. 
Previously announced nominees include Drake, who leads with 14 nominations followed by Ye with an impressive 10 nods, and Kendrick Lamar with 9. Future rounds out the top four with an impressive eight nods. Baby Keem, Cardi B, and J. Cole are tied, with each earning six nods. Other notable nominations include Doja Cat, Latto, Lil Durk, Tems, and Young Thug, each of whom received three nominations. Benny The Butcher, City Girls, Fivio Foreign, Glorilla, Jay-Z, Megan Thee Stallion, Nas, and Usher received two nominations each. 
Connie Orlando, EVP, Specials, Music Programming & Music Strategy will oversee the annual show and Executive Produce for BET with Jamal Noisette, VP, Specials & Music Programming. Jesse Collins, CEO of Jesse Collins Entertainment, to serve as Executive Producer of the "BET Hip Hop Awards" 2022 along with Jesse Collins Entertainment's Jeannae Rouzan–Clay and Dionne Harmon. 
ABOUT KATRINA "TRINA" TAYLOR 
Ever true to her reign, this female emcee and music legend has been able to align herself as a force in pop culture year after year since her introduction. Music, TV, film, and now mainstream radio - Trina hasn't encountered a platform that she couldn't conquer. This businesswoman, reality TV personality, musical entertainer, and philanthropist continues to create trends and catchy titles for women worldwide. Everyone wants to be at the pinnacle of their craft, and when it comes to women in the music arena - everyone wants to be the "Baddest Chick" because of the bar Trina set in Hip Hop. 
Katrina "Trina" Taylor made her debut onto the music scene in 1998 when she was featured on Trick Daddy's street anthem "NANN," and her career has skyrocketed ever since. With albums such as Da Baddest Bixxh (2000), Diamond Princess (2002), Glamorest Life (2005), Still Da Baddest (2008), Amazin (2010), and the most recent success in her growth as an artist, The One (2019). Trina delivers aggressive, mind-blowing lyrics with a musical style that can never be duplicated. Trina represents a mark of distinction that strives to explore innovative ways to set her musical talent apart from other female lyricists. Her fifth studio album, Amazin (2010) debuted at #1 on the Billboard independent albums chart, #2 on the U.S. Billboard Top Rap Album charts, and powered onto the Billboard 200 charts at #13. The female emcee has released 4 EP projects and 13 mixtapes, including one of the genre's most streamed and downloaded releases, entitled Diamonds Are Forever. The mixtape, which gained over 4.8 million views in just as little as 2 days, received continuous accolades; especially for Trina's hit single "Long Heel, Red Bottoms." This track alone affirms Trina as the embodiment of confidence and variety in her musical style, earning the accolade of most consistent female emcee to date. 
By way of such an accomplished career, Trina continues to deliver a diverse spectrum of keen lyrical talent while remaining a force of beauty and strength for all women worldwide. Trina continues to evolve as a woman who will not falter, fade, or rely on oversexed personas to succeed in life. She has graced countless magazines including L'Officiel, USWeekly, InTouch, Billboard, Paper Magazine, The Miami Herald, Rolling Out, Sister 2 Sister, XXL, King, Ozone, The Source, Kontrol, Urban Ink, Black Men, and many more. Femcees worldwide view the trailblazer as a catalyst who reigns as the original Baddest Chick in Hip Hop and beyond. 
Today, Trina operates as record label founder of Rockstarr Music Group, where she seeks to house a diverse roster of talented artists who will make history in their own spotlights under her direction. Trina announced involvement in the Legends of the Streetz tour as a headliner with fellow superstars Rick Ross, former labelmate 2Chainz, Jeezy, and Gucci Mane. The multifaceted businesswoman announced her partnership with spirit NYAK Cognac, a Black-owned legacy brand that is six generations old. 
Firmly planted in the acting world, BET featured Trina in a new film, Dear Best Friend alongside Jeremy Meeks, Andra Fuller, and Angel Love. Trina is also a primary cast member of Love & Hip Hop Miami. The entertainer was featured as a main host of Tiny Tonight, a late-night pop culture show on VH1. Her numerous other television appearances include The Real, Jimmy Kimmel Live, Nick Cannon's Wild N Out, LaLa's Full Court Life, MTV's Ridiculousness, Hip Hop Squares, RuPaul's Drag Race as a celebrity guest judge, Styled by June--the highest viewed segment of that series, Logo, MTV and MTV2, Vice News, and CNN. 
Showcasing her versatility as a personality and entertainer, Cox Media Group announced the legend's morning radio show entitled The TNT Show where she cohosts alongside Trick Daddy on 99Jamz in Miami, Florida. Launched in 2020, the show covered pop culture topics, celebrity news, and more for a high-performing two-year run under the radio imprint. The city of Miami honored the emcee with her own day to celebrate her community activism as a voice for the often-overlooked people of Miami. Her latest music release, produced by Hitmaka, entitled Receipts confirms that Trina is the original Baddest B*tch in Hip Hop! 
For more information on Fat Joe, follow him on Facebook, Twitter, Instagram and YouTube. 
Join the conversation on social media by logging on to multiple BET social media platforms: 
On Twitter by using the hashtag #HipHopAwards; follow us @HipHopAwards and @BET 
On Facebook by liking the fan page at www.facebook.com/HipHopAwards 
Follow us @BET_PR